Coaching | Private Instruction
Shamanic Healing | Sound Healing
House Clearing & House Blessing | Custom Ceremonial Design
Numerology Reports | House Clearing for Realtors
We use ceremony to celebrate milestones in our lives. Marriage, Conception, Birth, Naming, Coming of Age, New Careers, Love, Letting Go, Holidays, Divorce, Croning, Retirement, and Death are but a few examples. We frequently create informal ceremony in our lives on a regular basis; but sometimes we want to mark a particular transition or event with something truly memorable. Ayamanatara can work with you to create a unique ceremony that is geared specifically toward the celebrants.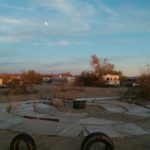 As weddings are the most common ceremony people look for, I will let you know that for custom wedding design I currently charge $250 plus mileage/travel expenses. This is what that includes: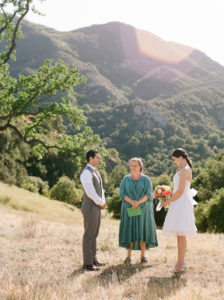 * Initial consultation (in person, usually 30-60 minutes), which includes going over a questionnaire that the couple then completes at home
* Questionnaire evaluation
* Writing the ceremony, which usually involves about 4-5 drafts back and forth via email, and help with the vows if you need it
* Costuming (I do my best to coordinate with the look and feel of the wedding)
* Choreography & stage management, and, a lot of the time, set dressing
* Rehearsal with wedding party
* Setting/creating sacred space before the ceremony
* Officiating the ceremony & handling necessary paperwork
I ask for a $100 deposit at the initial consultation to reserve the date and start the process.
PLEASE NOTE that during the pandemic, I will only be officiating outdoor ceremonies where I can have a reasonable amount of distance between anyone else and myself. All ceremonies will also be required to adhere to the health standards as outlined by local ordinance, CDC, and the World Health Organization. Where a difference in guidelines exist, I will default to the most stringent.
"And love is love is love is love is love is love is love is love…"
-Lin-Manuel Miranda
I am so glad I found Natara for our wedding. Her energy is so soothing and pleasant. She also has a great sense of humor and did such a good job collaboratively creating our ceremony. We were late on multiple things/deadlines but she was nothing but patient, understanding, and kind. Always a pleasure. I highly recommend her!
-Tracy M., Lancaster, CA
Natara is amazing! I knew I wanted a spiritual wedding and to incorporate my Native American ancestry but wasn't sure how or where to start. Natara shared some great ideas and was so helpful in guiding us, not only with the planning but with keeping us present and calm during our special day. I'm so happy that she was able to officiant our wedding.
-Celeste V, Torrance, CA
Planning our wedding was one of the most stressful activities I have ever had to do. In the hubbub of coordinating contracts, family, friends, and finances to create what is meant to be one of the most significant days of a lifetime, what you appreciate the most are the people who do not add to the challenge. Happily, Natara was one of those people. From the moment we hired her to create and perform our wedding ceremony I knew that I had solid portion of our event that I need not worry about. The peace of mind was priceless.
Not only did she fullfill our needs, but in the ceremony she was mindful of respecting our families varying belief systems, relieving any potential discord. In this, as all aspects of customizing our experience, Natara was extremely diligent. After the ceremony we were overwhelmed by the compliments we received on her work. It is truly exceptional when folks enjoy the ceremony as much as the celebration to follow!
Exceptional is the best way to describe our experience. Thank you so very much again from the bottom of our hearts.
– Laura and Jeff Holton
Ayamanatara helped make my wedding ceremony the sacred and magical day that I had dreamed of. Her words and her actions in holding sacred space on that day helped my husband and I make our vows in a truly spiritual and special way. I can never thank her enough.
– Angela N. Hunt