If you have ever taken a Reiki or colored light class from me, or received a healing from me, you owe this woman a debt of gratitude. One of my first teachers, Penny Harrington was a remarkable woman. I am at a loss for words, so I am going to share the memoriam I received via email.
REMEMBERING PENNY HARRINGTON
March 2, 1942 – September 15, 2021
Penny Harrington, owner and Lead Dragoness of the beloved Ruby Dragon, passed peacefully from this world on September 15, 2021.
Her beautiful granddaughter, Aine, was and will forever be the light of Penny's life.
Penny was a pioneer and trailblazer long before she opened Ruby Dragon in Morro Bay, CA. Penny's career in policing began in 1964, when she was first hired as a policewoman for the Portland, Oregon police department. In an era when women were largely excluded from policing, Penny single-handedly tackled discrimination and inequality. She was eventually recognized for her merit and top-placing scores within the department, rising to the rank of Captain in 1980. In 1985, Penny became the first woman police chief of a major U.S. city, a feat previously considered impossible and an important milestone for women in law enforcement.
Penny went on to work for the California State Bar Association as assistant director of investigations from 1988-1995. In 1995, she co-founded the National Center for Women in Policing, where she facilitated the hiring, retention, and equality of women police offers across the U.S. Penny continued to implement reform in department culture, raise standards of conduct, reduce police brutality and excessive force, improve police response to violence against women, and repair community relations between police officers and the people they serve.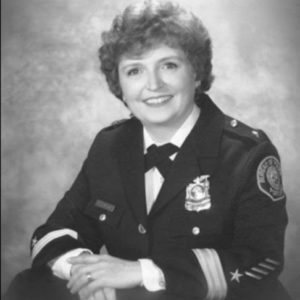 Penny received several honors throughout her career, including induction into the International Association of Women Police Hall of Fame. She was selected as Woman of the Year by Ms. Magazine and named by Harvard Law School as one of the ten most influential women in law. In 1999, Penny published her memoir, Triumph of Spirit, in which she reflects on her 23 years in law enforcement.
Even after Penny's retirement, she was regularly contacted by law enforcement, reporters, journalists, authors, and legislators who sought her expert opinion and advice. Her tireless commitment to service, justice, and equality has had lasting impact, and her work carries on today.
The stressful nature of Penny's work led her to pursue a path of holistic healing while still living in Los Angeles. Her journey of self-healing led her to become a Reiki Master teacher, color therapist, and crystal healer – to name but a few of Penny's remarkable talents as a healer and intuitive.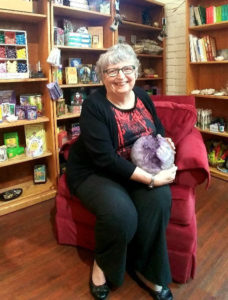 Penny moved to Morro Bay following retirement and opened the Ruby Dragon rock shop in 2010. There, she fulfilled her lifelong call to service in a new light, offering crystals, readings, and support for the community. She moved from the small shop to a stunning new space in 2014, adding healing and intuitive practitioners, classes, workshops, and events to Ruby Dragon. The shop grew into a popular destination spot and well-known metaphysical center with an international clientele.
Penny loved Ruby Dragon. She loved her community. She loved helping people heal and grow. Penny loved all 10 years serving as Lead Dragoness of the best rock shop around.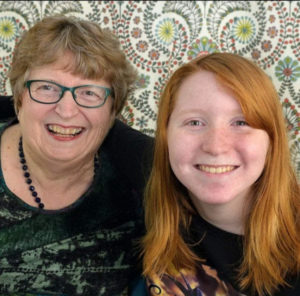 More than this, Penny loved her granddaughter and every moment she spent watching Aine grow into an extraordinary young woman. Penny loved her son, Brian, who passed in October 2015 with Penny by his side. She loved her friends fiercely, always ready to share her light and laughter through it all. She loved her darling pup, Crystal, who adored Penny right back.
Most of all, Penny loved life. She embraced every opportunity to change the world one person at a time. Penny believed in the possibility of beautiful ideals made manifest, should we each rise to the challenge.
Penny will be missed, though we will celebrate her life and her legacy with joyous remembrance. As her spirit flies free, let us offer gratitude for the lasting gifts she has left in our hearts.
All Hail The Traveler!