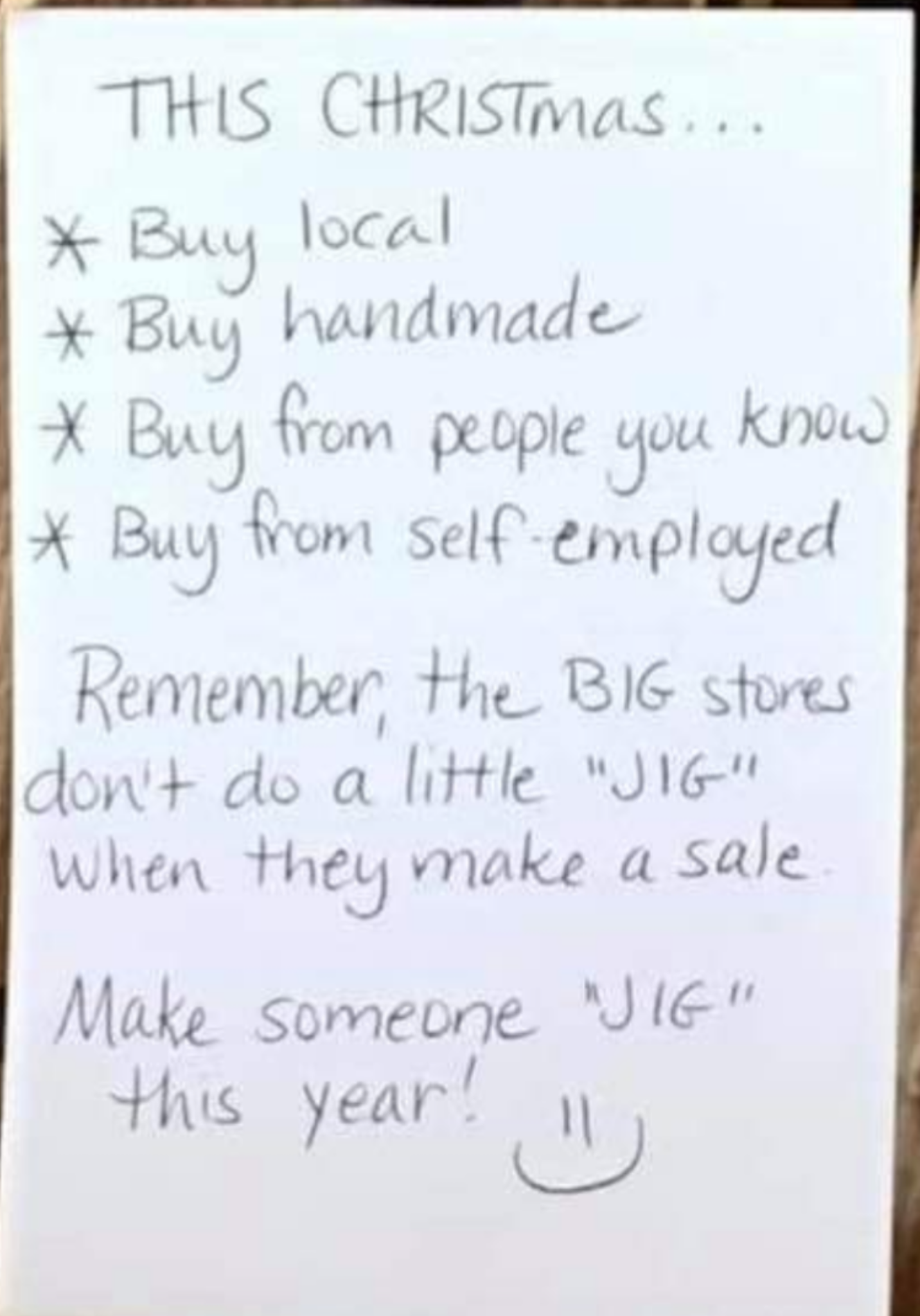 We seem to be moving into that time of year where people feel the need to go shopping on behalf of others. I thought I would offer you some gift recommendations, or at least places to shop. I tend towards small designers and unique items, so if that's going to make someone on your list happy, here you go!
Nui Cobalt Designs is my go-to supplier of magickal candles. They also have exquisite talismanic jewelry, scents, and a subscription box for the witchy folk. You really can't go wrong. Also on the magickal end of things, Francesca De Grandis tends to have some fanciful things in her Etsy store, and Lupa Greenwolf does cool shamanic items from recycled animal products (and has great books!).
I have no idea if there's enough lead time to get anything from here, but even a promise of a future item from MayFaire Moon would make me swoon. [This is where we pause as our author wonders if she should take out the unintentional rhyme] I have a number of things from Blue Moon Designs, including my pocket belt that gets so many compliments. Lulievision made all my winter coats except one, and she used to have a pants style that bore my name… I have several tiny hats and a few hat pins from Wrongathon, and she makes a wide range of interesting items.
Miriam Dema makes jewelry and fabric arts and a lot of leather things. I've always really enjoyed her designs, and have a smattering of them around. My favorite scarf was made by her. Everything tends to be fairly short run, so if you see something you like, get it! She recently started doing super fun earrings in glittery acrylic, which is something of a departure from most of her other stuff. I love them. Zoa Chimerum is one of my favorite jewelry designers. They do cool, alien-y things using recycled materials. I ran across them in a small boutique in Massachusetts a number of years ago, and I'm still obsessed. If you or your giftees are of the Goth ethos, check out Contrary Dame.
If crystals are your thing, or the thing you're shopping for, the only place is will ever recommend is The Crystal Matrix. You can go by the store, if you're in Los Angeles, too.
I would totally decorate my holiday mantle with these World Goddesses if I could…
If you have someone crafty AND quirky on your list, the needlepoint patterns from Quote Stitching are beyond awesome. When was the last time you saw Archer-themed needlepoint?!
I suppose there might be a few people left on the planet who don't know about my love for Outlaw Soaps. Their scents are fun and pleasant and don't activate my sensitivities, and the write ups are awesome. Go, read some, I'll wait.
Me? Oh, I make one-of-a-kind, custom crystal clearing bowls, I have some books and CDs for sale, and I have Personality Reports and Forecasts available (always good for a New Year overview). If you're going to be in the same place I am anytime soon, I'll even cut you a deal on physical CDs or Books. I can also do gift certificates for readings (not currently listed on the website, because I'm not offering them to the general public, but they can be bought as a gift during the holidays) and healing services.
If you're in the Los Angeles area, I will also have some offerings at the 15th Annual Handmade For All Holiday Boutique in Van Nuys Friday 11/30-Sunday 12/2. All handmade items in a low-pressure shopping atmosphere. It's where I first came across The Mincing Mockingbird, which brings me so much joy, and you'll also be able to find things there from some of the other artisans in this post, too!