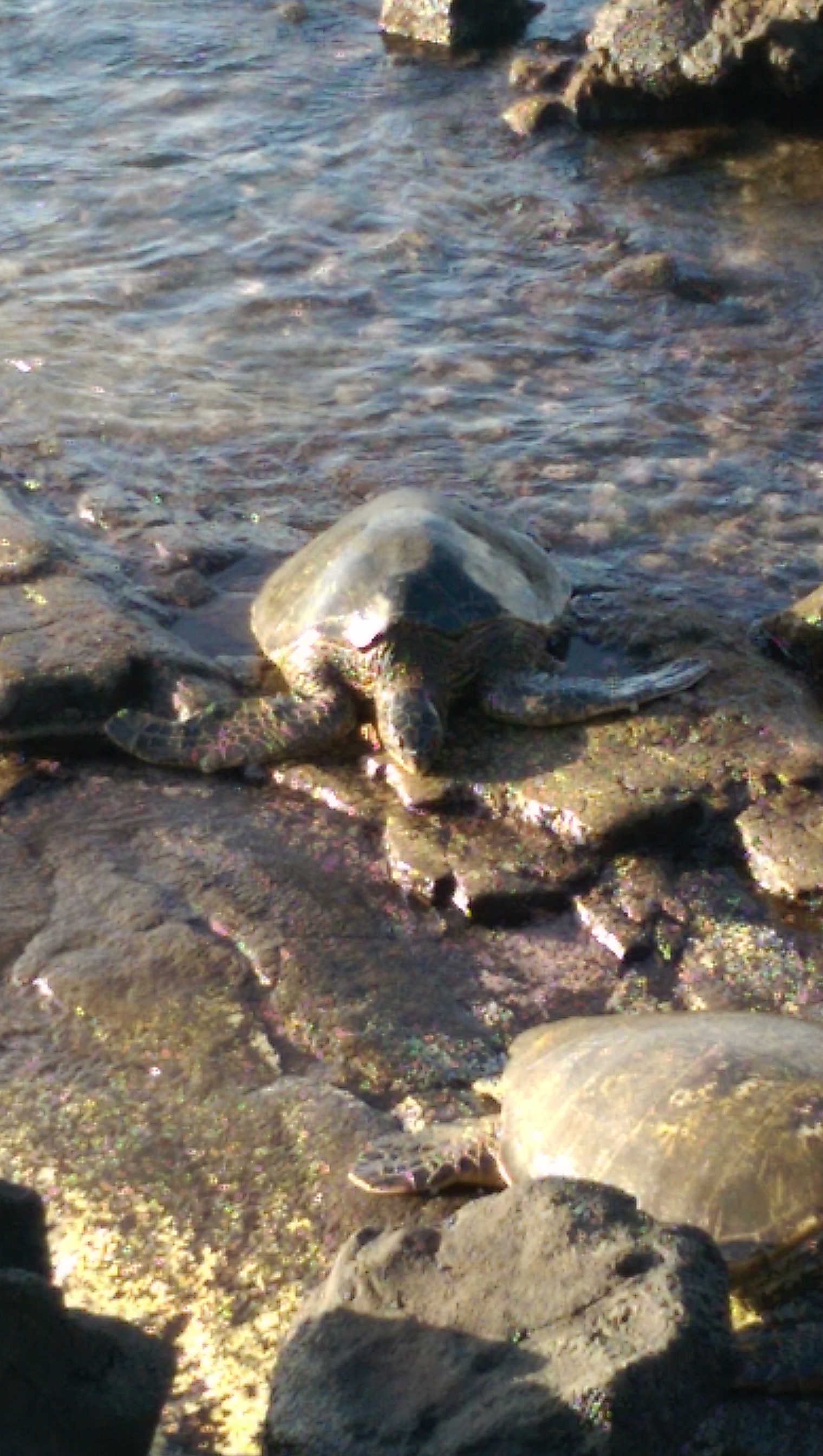 I had the opportunity to have a bit of a chat with a large, male green sea turtle. It was pretty challenging, actually – their energy is different than anything I've encountered; almost like it was subsonic. It moves so very slowly.
They haven't really changed much over the span of their existence. I did some research, and the oldest turtle fossil they've found is 200 million years old. Wrap your head around that for a moment.
It felt like they have a collective memory. Although they live for 80-150 years (depending on who you ask), the information I was getting about turtle medicine from the turtle in the conversation were much farther reaching than his lifespan, to the point where I was surprised they didn't live much longer than that.
Whales are the record keepers, the historians. Whales and I connect effortlessly. This wasn't that. This felt older, longer, deeper. This felt more connected, less observer. It wasn't quite Binah/MotherGoddess/water-origin energy, it felt less archetypal.
It was like they carried the lineage of The Dreaming. All of it. Like they were innately connected to the heart of the World, to Gaia herself, like they had been here since before forever.
More than that, or perhaps as part of that, it was as if they had witnessed the creation of this world, the separation of sea from land, and had observed The Engineers (the Architects?).
And they didn't really care.
Their concept of time was so different, I can't even explain it. Time was not something to be cared or concerned about. It existed, but the idea was, at the same time, weird to be discussing.
I feel compelled to investigate further. I'll report back with my findings.